About Us
HEALTH SMARTTECH PRIVATE LIMITED, are leaders in 'Connected Healthcare' with advisory board consisting of team of Senior Medical Professionals.
Service backbone is Health Smarttech's secure web based platform – IndiaOnlinePolyClinic  which is powered by IndiaOnlineHealth. It connects Consumers to Doctors/Psychologists/Chemists and Diagnostic centres seamlessly. Booking Appointment can be done for Online or InClinic consultations. Consumer's electronic medical records (EMR) are stored at a central place and can be accessed over the web 24x7. The EMR is continuous, comprehensive, life-long, and available anywhere and anytime.
The comprehensive power of IndiaOnlinePolyClinic platform with outstanding features such as customer specific 'Track sheet for critical parameters' enables specialists to offer affordable and 'State-of-Art' Chronic Disease Management services.
Vision
"Our Vision is to be the Single Point of contact for Comprehensive,Continuous, Quality and Affordable Health Care Services for all."
Leadership

Dr. Sundararajan has a M.S., and Ph.D., in Electrical Engineering with specialization in Computer Applications in "Real Time Enterprise" from The Ohio State University.

In a career spanning over three decades, he has major contributions to his credit in successfully launching several products in the market place covering diverse application such as Industrial and Electro-Medical Instrumentation, Messaging, and IT based Customer facing Enterprise solutions, Manufacturing focused ERP implementation etc. His original contributions to the IT based Control & Instrumentation solution space have resulted in several recognitions from corporate bodies and academic community. He has held senior positions in several companies including DCM Data products, and Selectica, San Jose. He is on the Board of Directors of AccelTree Technologies which is into Mobile Enterprise Solutions. He is a charter member of TiE Pune and is involved in its mentorship programs.
He has been involved in Pune academic circle activities for over two decades. Dr. Sundararajan has presented several papers in National and International seminars.
He was recognized by Department of Small Scale Industries, Government of India in the year 1993 for design of a Tamper proof, 3-phase energy meter.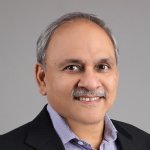 Pankaj Saxena is an Electrical Engineer from Indian Institute of Science, Bangalore and has over three decades of industry experience in product development, application development and profit center management. His industry experience spans from Industrial Control systems to Messaging technology, Storage Software to Interactive Selling Solutions for large enterprises. Since mid-nineties, Pankaj has assumed leadership roles in Indian as well as large multinational companies. In early nineties, he set up and managed complete operations of one of country's first X-400 based Messaging service for Data pro. In early 2000, he joined Selectica Inc, responsible for building Enterprise Applications for selling complex configurable products and services for large clients in Asia pacific region. In 2004, he joined IBM to build Storage Software lab in India for developing Storage Virtualization solutions. Currently, he isa CTO of company in Maritime IT Space.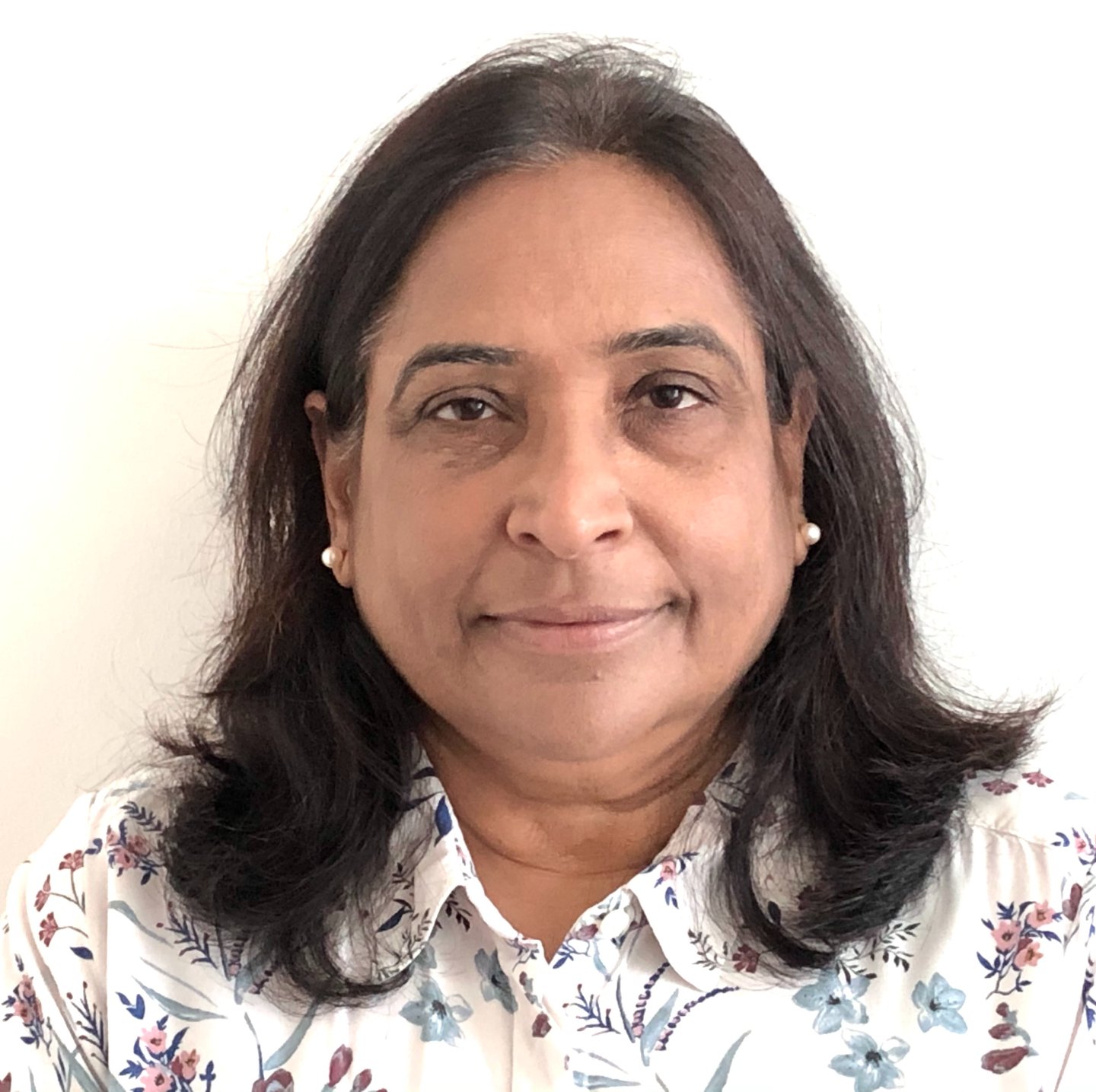 Rashmi Saxena is an Electrical Engineer from NIT, Allahabad and has over three decades of industry experience in Electrical System Design, product development, program management, ERP consulting, Enterprise-class application development and profit centre management. Her industry experience spans from BHEL (Power Systems Design), Uptron (Control Systems), Smart metering (Datapro), KPIT(JDE ERP) and HEALTH SMARTTECH PRIVATE LIMITED (Healthcare Practice Management platform). Since mid-nineties, Rashmi assumed leadership role as a Chief Operating Officer for Smart Energy Meters, set it up from scratch and managed complete operations for the division. Currently, Rashmi is a MD in HEALTH SMARTTECH PRIVATE LIMITED, Healthcare division.
Business Advisory Board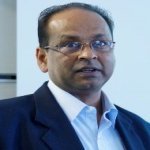 Shashank Jauhri is a Director responsible for investor relations and financial management. An 1981 Electrical Engineer from IIT, BHU with over three decades in key roles with Indian and global cos - last at Vallourec as MD of their Indian subsidiary. His focus areas have been launching new projects, and building competent, cost effective & result oriented organization.
Medical Advisory Board (Allopathy)

Dr. Geeta Sundar is a thought leader on 'Healthy Ageing' and 'Connected Health' paradigms. She conducts corporate wellness programs to spread the message of Lifestyle changes in Preventive health.

She also writes on Wellness and Health in major newspapers and periodicals and is a frequent contributor to the Times Wellness section in 'Times of India' besides being a content provider for MSN India. She has authored several books on Health. Her 'Health after Forty' has been on the best seller list of Macmillan. Her latest book is on 'Self Manage And Reverse Your Diabetes.'
She served as senior resident medical officer for over six years at National Institute of Banking Management Pune, where she focused on preventive Health care and Lifestyle management for senior Bank professionals. This resulted in her acquiring deep knowledge of genetic disposition and life style profiles of people from across India. She was able to achieve impressive reventive results, and this laid the foundation to her interest in the forty plus age group.

Her association for over three decades as an Expert Medical Advisor to Life Insurance and Mediclaim industry has added to er a deep understanding of chronic diseases and their prevention.

Dr. Geeta Sundar believes in a holistic approach to health and to that end has completed formal courses in Homeopathy and Ayurveda, although she does not practice these sciences. She has also completed a course in Medico Legal law.

Dr.Geeta Sundar completed her M.B.B.S. and M.D. (Internal Medicine) from Netaji Subhash Chandra Bose medical college Jabalpur in 1979.

After graduation, she joined Dr. BL Kapoor memorial hospital in Delhi and served as an honorary there for several years.

From 1992 she has been practicing internal medicine consultation at her own clinic at Bibvewadi Pune. Her areas of proficiency are Chronic Disease Management, especially related to Cardiology and Diabetes. She is a member of ---IMA, API and CSI.

Dr.Geeta Sundar's long and distinguished career in Health Care and Chronic Disease Management will be the focus area for IndiaOnlinePolyclinic and is expected to set the direction for India online Health offerings as Health Smarttech's Chief Medical advisor.
Medical Advisory Board (Homoeopathy)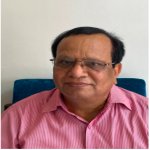 Dr J P Singh, Chief Consultant, Raghav Homoeopathic Clinic & health Care, has a vast experience of over 40 years in research and treatment in Homoeopathy. He served as Assistant Director at HDRI (Homoeopathic Drug Research Institute) working under Central Council for research in Homoeopathy, Ministry of Ayush, Govt. of India. He has WHO fellowship from The New England School of Homoeopathy and has visited USA & UK for research projects and reviews of scientific work in Homoeopathy for International collaboration. He is also the Chairman of Ethical Committee, Govt. LBS Homoeopathic Medical College & Hospital. He is visiting Professor at MRP Medical College & Hospital, Raipur. He has been leading in various capacities for research and development in Homoeopathy under the Ministry of Ayush, Govt of India & Homoeopathic Colleges.
Dr. Krishna Dutt (Psychologist)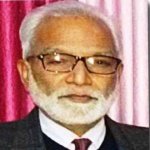 Dr. Krishna Dutt is a prominent figure in the field of clinical psychology. His journey in the field of psychology started from King George Medical University, Lucknow since 1983 from where he superannuated in 2013. He runs a voluntary organization named Asmita: A centre for slow learner and mental health care. ASMITA has also been awarded by Fanshree award in1996. Doordarshan transmitted ASMITA'S activities in its show 'Kiran(A Ray Of Hope)'. 'Hall Of Fame' through national network. Dr. Krishna Dutt has been honoured by American Biographical Institute as the 'Man Of The Year' in the year of 2003. In December 2005 Department of Handicapped Welfare, government of Uttar Pradesh honoured Dr. Dutt as 'Vyakti Vishesh' (state level award). In November 2008 conferred by Rajiv Gandhi Award for the welfare of the persons with disabilities.