About Us
Health Smarttech Private Limited is an IT company building SaaS solutions for Healthcare industry for seamless interaction between Doctors, Patients, Pharmacies and Diagnostic Labs bringing in best industry practices and providing several personalisation features for easy adoption.
To ensure best medical practices, we have formed a medical advisory board consisting of experienced professionals from different specialties and implementing recommended protocols and procedures while designing the process flow.
The SaaS model ensures that each Doctor and his network of service providers along with his patients, work as an independent close user group for seamless communication between them, without having to invest heavily in IT infrastructure and its maintenance.
The co-founders are individuals having decades of experience in corporate enterprises as well as deep knowledge of Healthcare industry. Business advisory board consists of experts in corporate governance as well start-up ventures. Technical consultants are experts in latest tech stacks with deep understanding of Cloud environment, cybersecurity and compliance relating to privacy requirements.
Vision
"Our Vision is to be the Enterprise class Healthcare Platform for Service Providers delivering best clinical outcomes at an affordable cost."
Leadership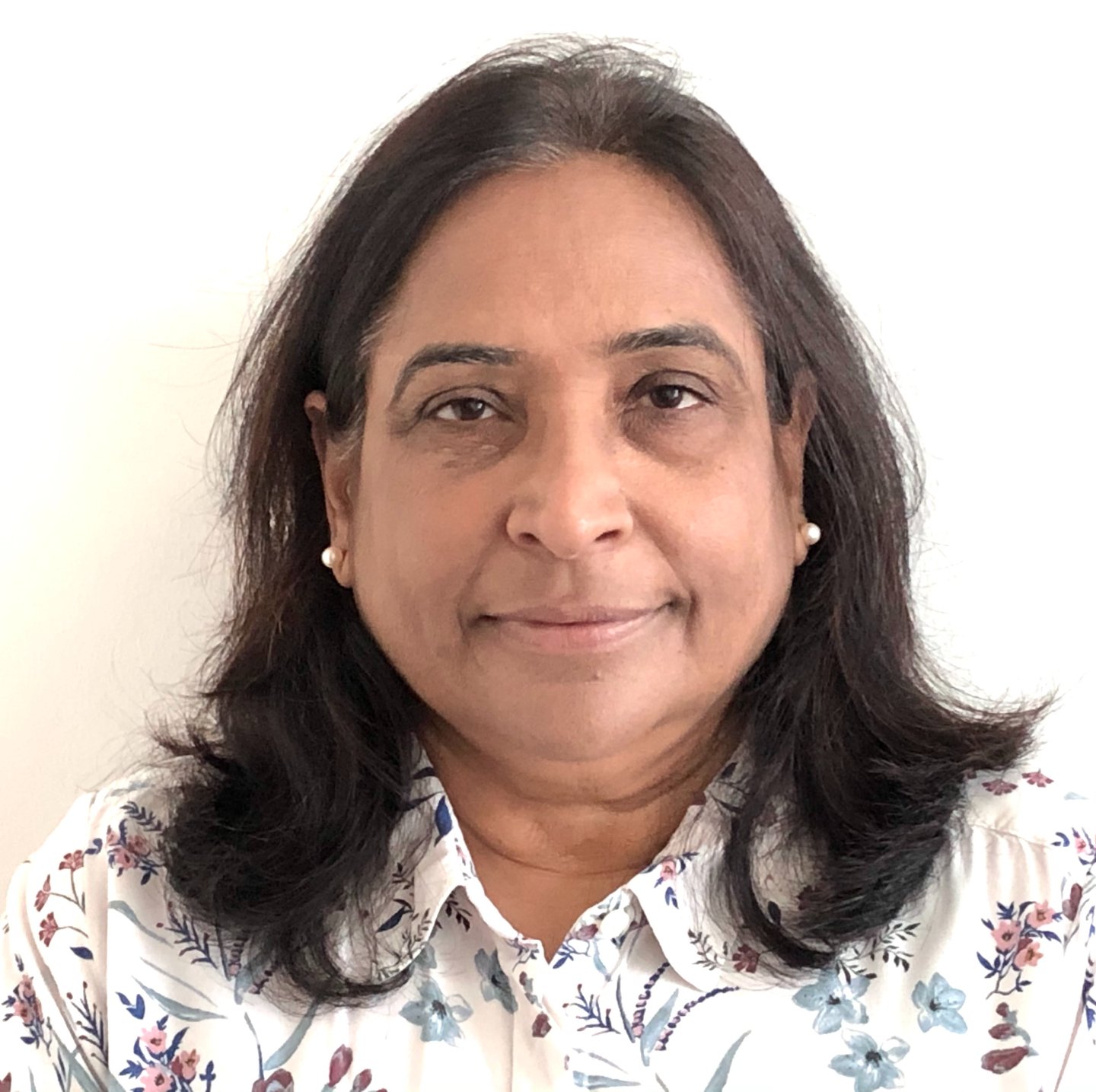 Rashmi Saxena is an Electrical Engineer from NIT, Allahabad and has over three decades of industry experience in Electrical System Design, product development, program management, ERP consulting, Enterprise-class application development and profit centre management. Her industry experience spans from large corporates such as BHEL (Power Systems Design), Uptron (Control Systems), Datapro Electronics (Smart metering), KPIT (JDE ERP) and Health Smarttech Pvt. Ltd. (Healthcare Practice Management platform). All her professional roles have demonstrated strong passion for business and compassion for people. Since mid-nineties, Rashmi assumed leadership role as a Chief Operating Officer for Smart Energy Meters, set it up from scratch and managed complete operations for the division. Rashmi is the MD of Health Smarttech Pvt. Ltd.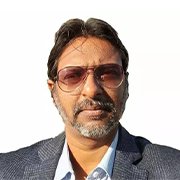 Sachin Srivastava is a graduate in Pharmaceuticals, and Master in Business Administration (MBA) in marketing (Domestic and International Business). He has held key positions of VP and Senior VP in Centaur Pharmaceuticals and Indi Pharma respectively, and has also worked with Alkem as Marketing manager. He has also closely collaborated with companies like Abbott under their product management teams. He has over twenty years of pharmaceutical experience in strategic and sales management, concept selling, marketing, and has mentored team of 1000+ members across the matrix of strategy, brand handling, market penetration and sales. During his tenure in various companies, he has played a key role in transforming the brands and featured them under top 10 moving brands in the pharma industry.
Sachin has been the recipient of Best Performing Brand Gold Award from Awacs for three consecutive years and is the co-author of the book 'Decoding A Brand Manager's Success'.
Sachin is Director and CEO of Health Smarttech Pvt. Ltd.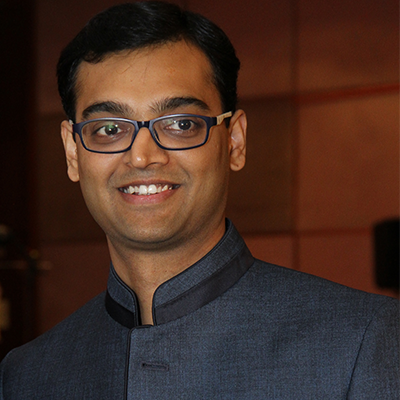 Somil is a seasoned marketing enthusiast with expertise in managing digital & creative strategies of businesses from idea to reality. After gradually developing a knack for marketing and advertising while pursuing B.Tech in Electronics Engineering, Somil followed his passion and now he has been a part of the marketing industry for over 15 years. He has built and scaled digital marketing operations multiple times, helping businesses grow and expand footprints rapidly. Over the years, he has contributed to various startups & brands to record path breaking results across sectors such as healthcare, GIS, technology, real estate, education, manufacturing & hospitality. Some of the organizations which he has helped in digital marketing include Women Development Corporation (Govt. of Bihar), Sandvik Coromant APAC Region, ESRI India, CP PLUS, ABP Majha, Le Meridien.

Dr Sundararajan has a M.S., and Ph.D., in Electrical Engineering from The Ohio State University, USA with specialization in Computer Applications in "Real Time Enterprise". In a career spanning over four decades, he has major contributions to his credit in successfully launching several innovative products /solutions in Indian market covering Medical Instrumentation, Industrial process control, Messaging solutions and Enterprise-class IT solutions. He has held senior positions in several companies including DCM Data products, and Selectica, San Jose. He held board positions in several companies building technology solutions. He has been involved in Pune academic circle activities for over two decades. His early contributions in Control & Instrumentation have resulted in several recognitions from corporate bodies and academic community. He was recognized by Department of Small Scale Industries, Government of India in the year 1993 for design of a Tamper proof, 3-phase energy meter.
He is a charter member of TiE Pune and is involved in its mentorship programs. Currently he enjoys mentoring budding entrepreneurs in the new start-up ecosystem.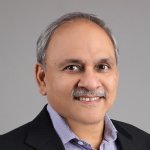 Pankaj Saxena is an Electrical Engineer from Indian Institute of Science, Bangalore and has over four decades of industry experience in product development, application development and profit centre management in Industrial Control systems, Messaging technology, Storage Software and Interactive Selling Solutions for large enterprises. He has also built unique applications for sea logistics and digitalisation in maritime industry. Pankaj assumed profit-centre management function in late eighties and has been taking leadership roles with companies inclined towards innovation and technology. He was leading operations in building process optimisation for process plants, emailing solutions in early nineties, Internet based Configuration-Pricing-Quoting solutions for very large multi-national corporate clients and storage virtualisation in mid 2000. During his corporate experience, he worked with companies like IBM, Selectica and Uptron. He got into start-up mode in maritime industry and built app based enterprise solution for launch boat operations in Singapore as well as built a unique ship authenticator for ensuring authenticity of the ship accessing a business application. Both these products are unique and received appreciation from the port authority and the shipping industry.
Pankaj enjoys advising new start-ups and innovative solution builders and enables them to build good governance models without losing focus on their core business solution.
Medical Advisory Board (Allopathy)

Dr Geeta Sundar is an MD (Internal Medicine) from medical college Jabalpur. After graduation, she joined Dr BL Kapoor memorial hospital in Delhi and subsequently with as a resident doctor at NIBM, Pune for several years. Later she established her own practice and focussed on preventive Health care and Lifestyle management. Dr Geeta Sundar believes in a holistic approach to health and therefore pursued formal education in Homeopathy and Ayurveda. She has also completed a course in Medico Legal law.
Dr Geeta Sundar is a thought leader on 'Healthy Ageing' and 'Connected Health' paradigms. She conducts corporate wellness programs to spread the message of Lifestyle changes in Preventive health.
She also writes on Wellness and Health in major newspapers and periodicals and is a frequent contributor to the Times Wellness section in 'Times of India' besides being a content provider for MSN India. She has authored several books on Health. Her 'Health after Forty' has been on the best seller list of Macmillan. Her latest book is on 'Self Manage And Reverse Your Diabetes.'
Dr Geeta Sundar's long and distinguished career in Health Care and Chronic Disease Management provides systemic approach to capturing patient's medical information. With her guidance, we will continue to build a platform that will enable doctors to do correct diagnosis and better clinical outcomes.
Medical Advisory Board (Homoeopathy)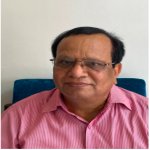 Dr J P Singh, Chief Consultant, Raghav Homoeopathic Clinic & health Care, has a vast experience of over 40 years in research and treatment in Homoeopathy. He served as Assistant Director at HDRI (Homoeopathic Drug Research Institute) working under Central Council for research in Homoeopathy, Ministry of Ayush, Govt. of India. He has WHO fellowship from The New England School of Homoeopathy and has visited USA & UK for research projects and reviews of scientific work in Homoeopathy for International collaboration. He is also the Chairman of Ethical Committee, Govt. LBS Homoeopathic Medical College & Hospital. He is visiting Professor at MRP Medical College & Hospital, Raipur. He has been leading in various capacities for research and development in Homoeopathy under the Ministry of Ayush, Govt of India & Homoeopathic Colleges.
Dr. Krishna Dutt (Psychologist)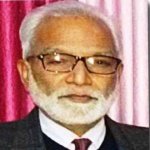 Dr Krishna Dutt is a prominent figure in the field of clinical psychology. His journey in the field of psychology started from King George Medical University, Lucknow since 1983 from where he superannuated in 2013. He runs a voluntary organization named Asmita - A centre for slow learner and mental health care. ASMITA has also been awarded by Fanshree award in1996. Doordarshan transmitted ASMITA'S activities in its show 'Kiran(A Ray Of Hope)'. 'Hall Of Fame' through national network. Dr Krishna Dutt has been honoured by American Biographical Institute as the 'Man Of The Year' in the year of 2003. In December 2005 Department of Handicapped Welfare, government of Uttar Pradesh honoured Dr Dutt as 'Vyakti Vishesh' (state level award). In November 2008 conferred by Rajiv Gandhi Award for the welfare of the persons with disabilities.